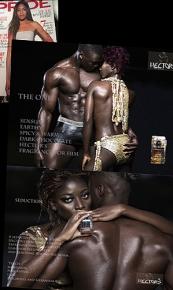 Pride Magzine featuring The Hector's fragrances De
Hector's fragrances grace the pages of Pride Magazine, December edition .
"The One' from Hector Obeng is an opulent sensual earthy, warm spicy balsmatic, with a hint of white floral powdery cacao. Tom Ford 'Black Orchid' fans will love this mens fragrance.
'Seduction' A seductive floral aluring signature with expressive thrilling liberty. Leaves her feeling sexy and reaching beyond the norm. The pink pepper and Geraniums give a spicy sexy fragrance.
All our fragrances can be bought in house and from our e-commerce page.
Retailing @£22.00